There's until end of this month to order the December 2016 PRIMA Magazine pattern
by phone. For more info. please see Prima's own webpage here.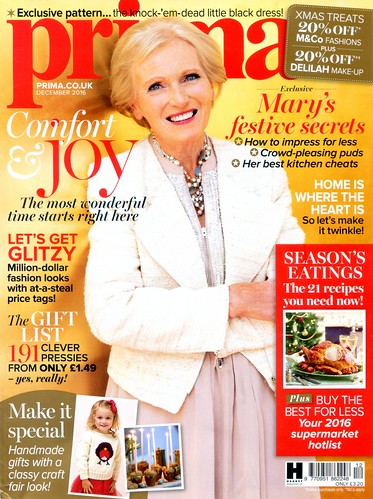 For December 2016,
Prima Magazine are offering a
"cold-shoulder" style semi-fitted dress (with cut-outs on the shoulders) in 2-
lengths. I has fisheye-darts on the back waistline, and it fastens at the back with a zip. There are d
eep slits on the side-seams of the long view.
And, as usual the Prima pattern comes in Sizes 10 - 20 (UK).
See my old post here on tips for ordering their patterns: PRIMA Magazine: How to Order Their Sewing Patterns.
For my some of my thoughts on PRIMA Magazine's sewing patterns - and how I'd personally like to see them change to make things better and easier for sewing-fans - please see this link here
Claire's Tuppence Worth... .